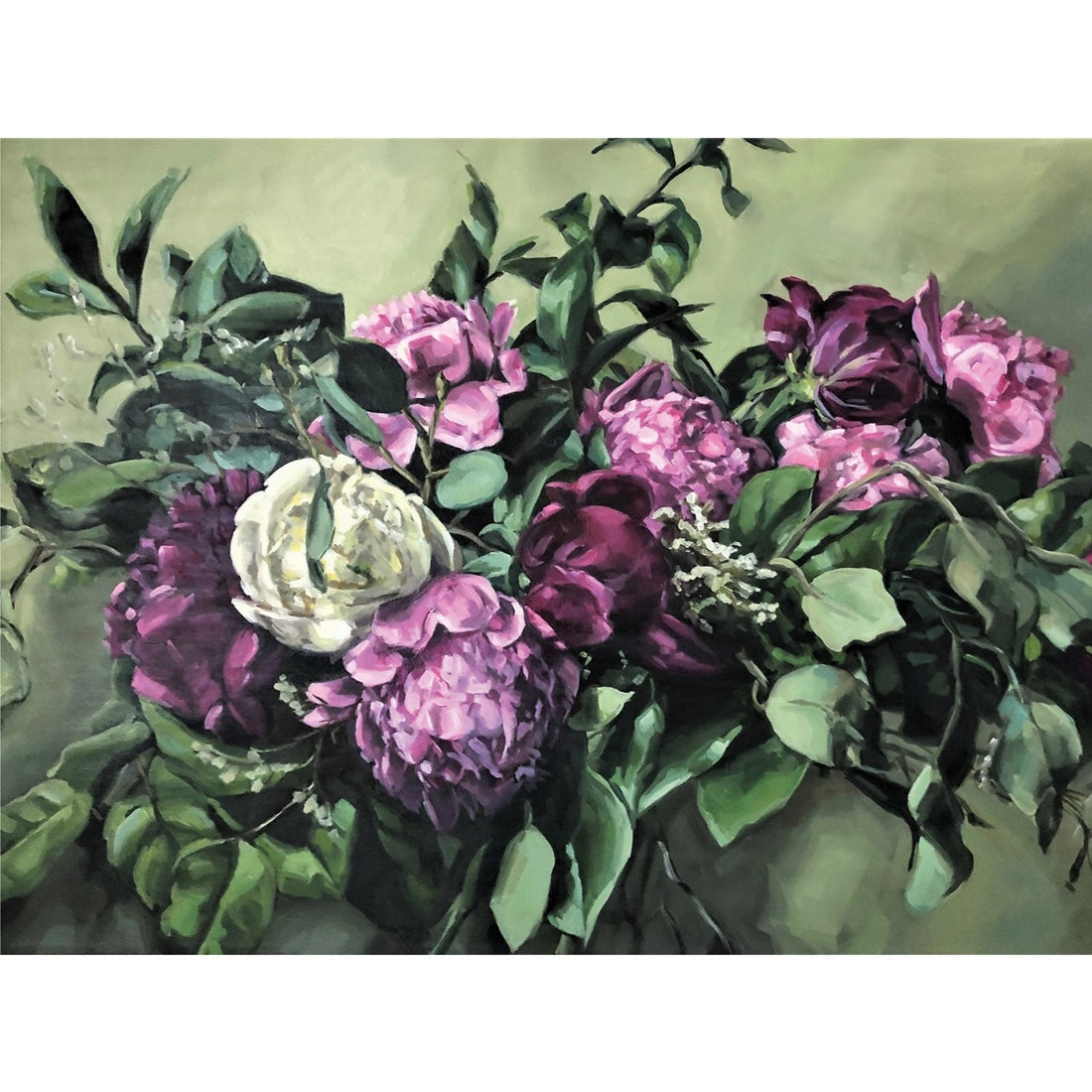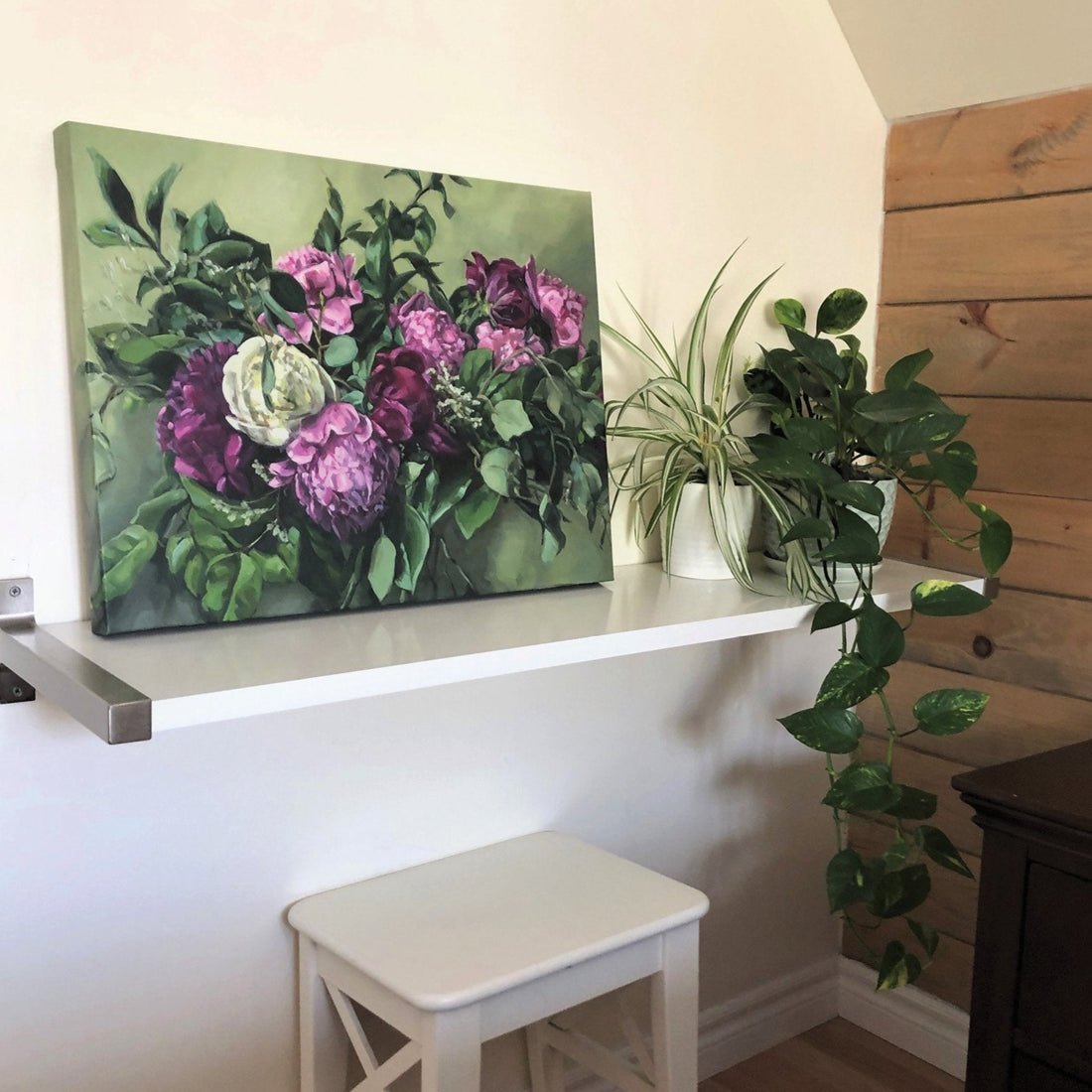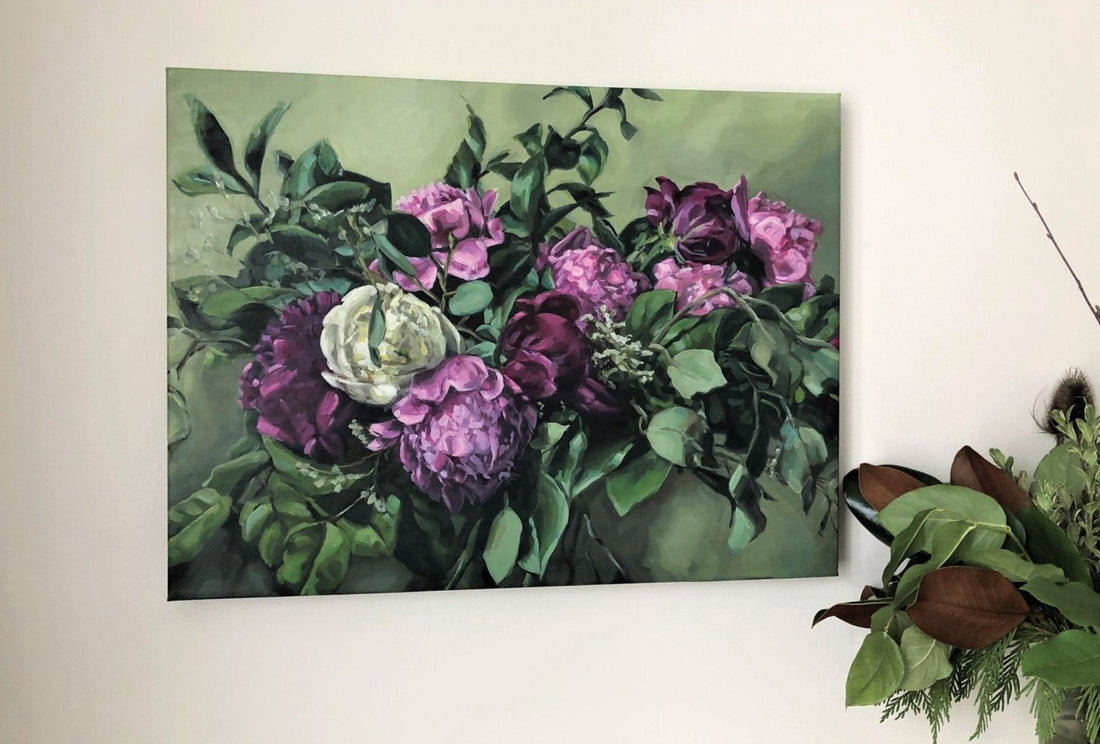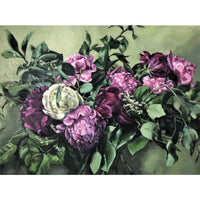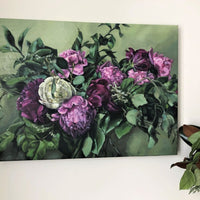 Oil on Canvas.
"Tranquility" is a lush, exploration of greens and pinks and shows how wonderfully they can intertwine with one another. Peonies bloom in May and June and that is a time of year when all the grasses are at their best, the shrubs are blooming and nature has fully awakened. It's a thrilling time for us and for nature. Green is such a wonderful colour to explore in so many varying shades of leaves but also for the background. The abundance of greenery works with the blooms in a balance. The composition is balanced in a harmony with the greenery and the flowers. The leaves direct and energize the display while the blooms show off their various life cycles. The pinks are glorious and beautiful. There seems to be a peony in every stage available to view. Peonies are distinctly attractive in their entirety from start to finish. 
"Tranquility" is a serene yet energizing painting full of colour. 
Tamanda Elia is an impressionist painter who lives and works in St. Catharines, Ontario.  She primarily works with oil paint but varies her subject from landscape to still life. She has always been interested in Art and was credited with many awards and honors in Art in school.  After obtaining a Visual and Creative Arts in Design Diploma from Niagara College, she then headed off to Halifax to receive her Bachelor of Fine Arts in fine art from NSCAD University. After many years she is now an International artist selling works to private collections in Europe, Australia, the USA, and Canada.
The artwork is sold in perfect condition.
Includes signed certificate of authenticity.
Learn more about Shipping and more at Buyer's FAQ.