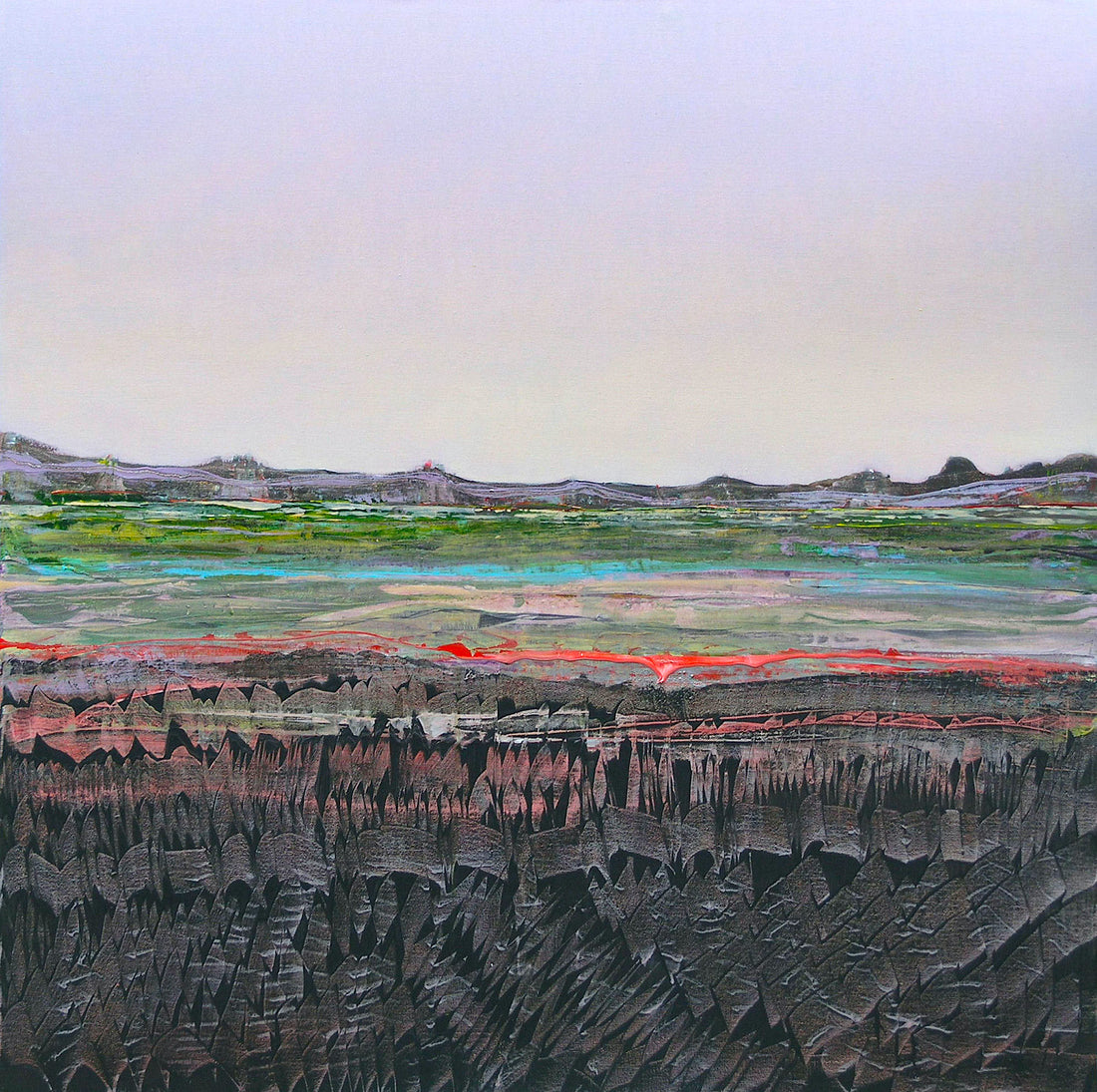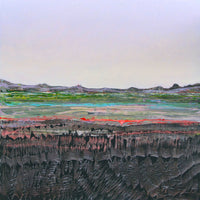 "Terra Incognita," 36" x 36"
Acrylic on Canvas.
"This creation is from my series, Sky, Middle Earth and Underworld. Here the three layers are smoothly fused into one. I used muted tones to give this artwork a moody feel adding colourful highlights to draw your eye in. My goal here was to show the calm and beauty of nature. The sides of the canvas are painted black and my personal signature stamp is on the back."
-Loretta
Loretta Kaltenhauser is an established, contemporary, award-winning Canadian artist. She creates works that are either abstract or have landscape elements to them. Using various brushes and palette knives, Loretta layers subtracts, and manipulates acrylic paint on canvas, to synthesize an intricate and distinct tableau. Colours and shapes take on an energy of their own and each subsequent layer of texture and colour she adds reinterprets her thoughts and emotions. Loretta Kaltenhauser's works can be found in private collections in Canada, the United States, and the U.K.
The artwork is sold in perfect condition.
Includes signed certificate of authenticity.
Learn more about Shipping and more at Buyer's FAQ.