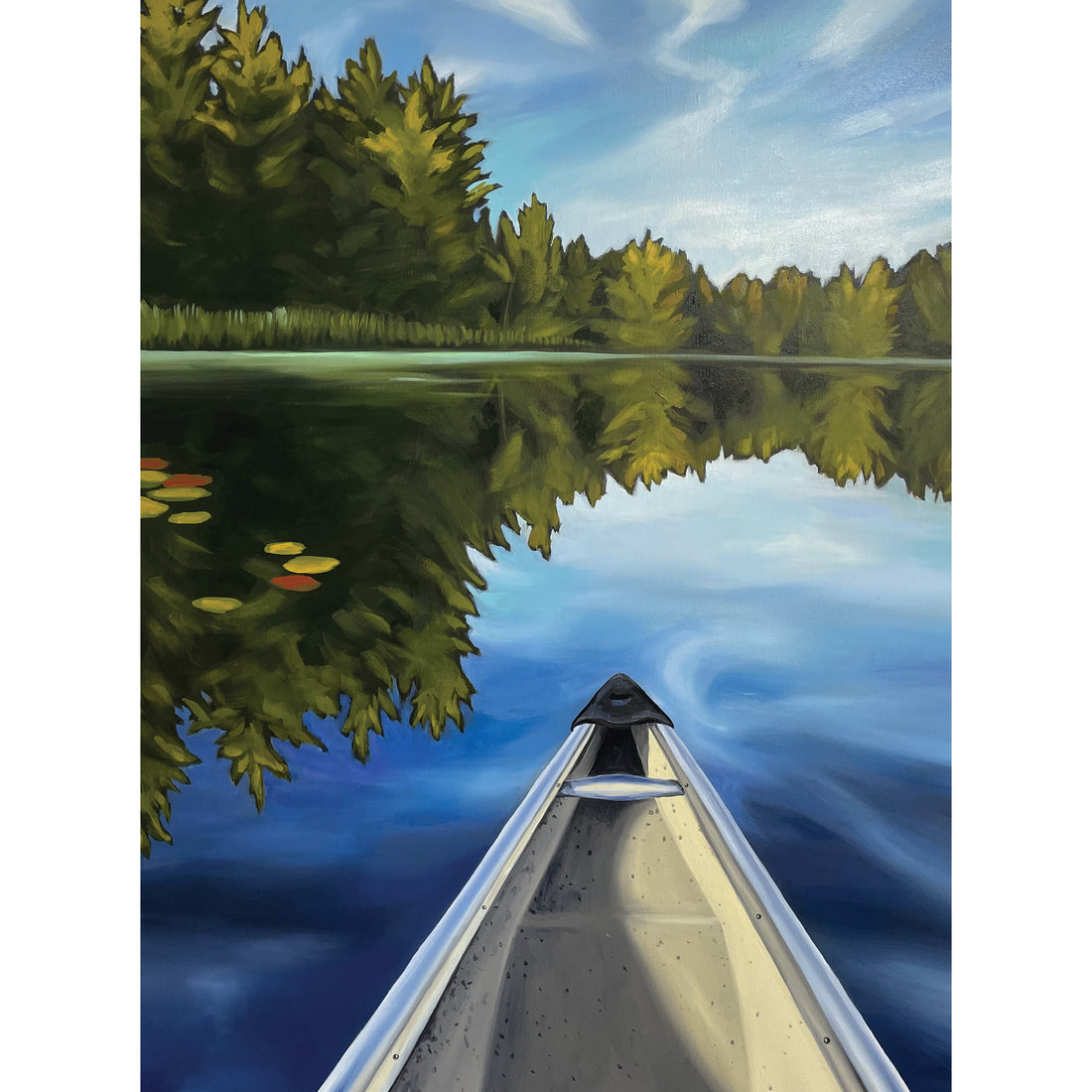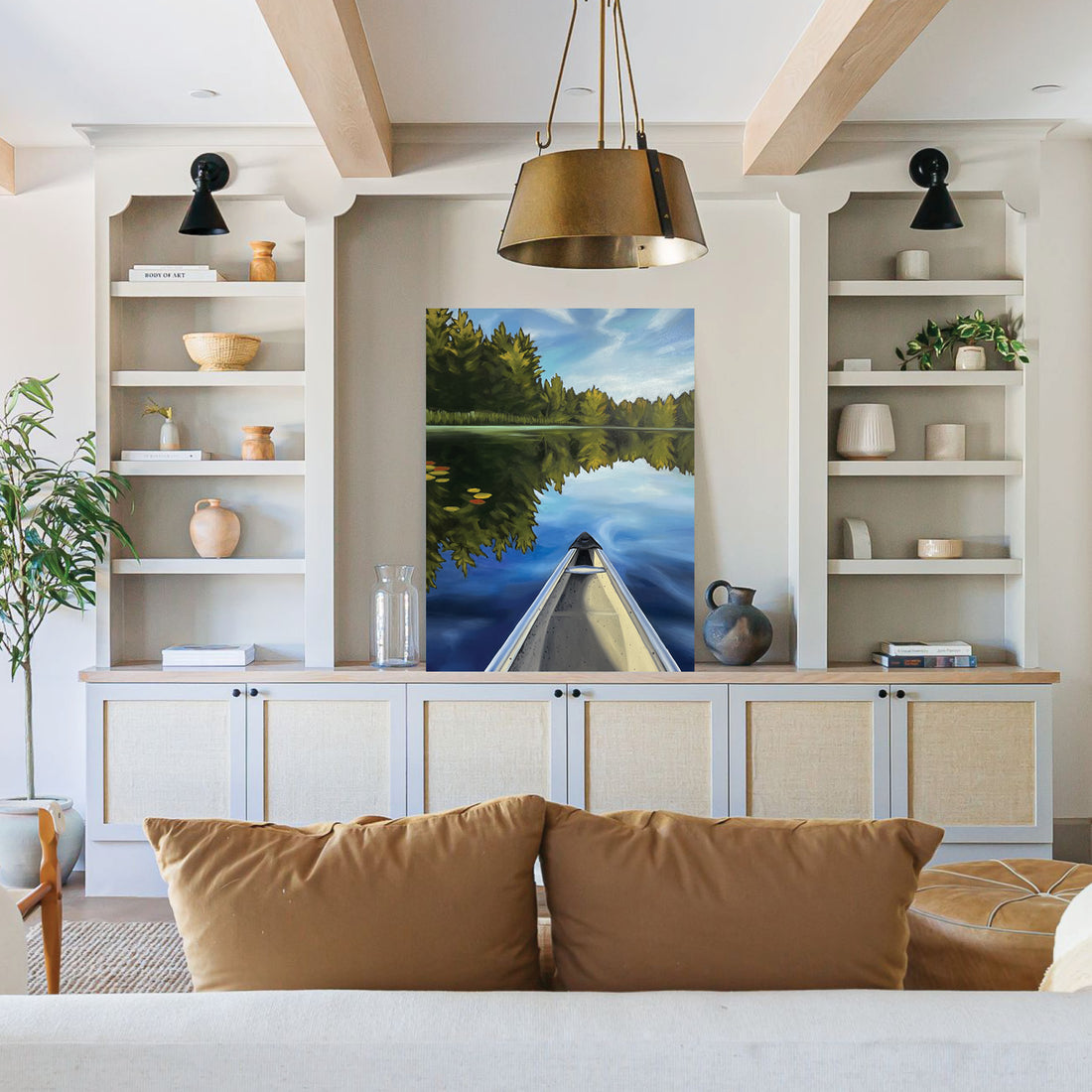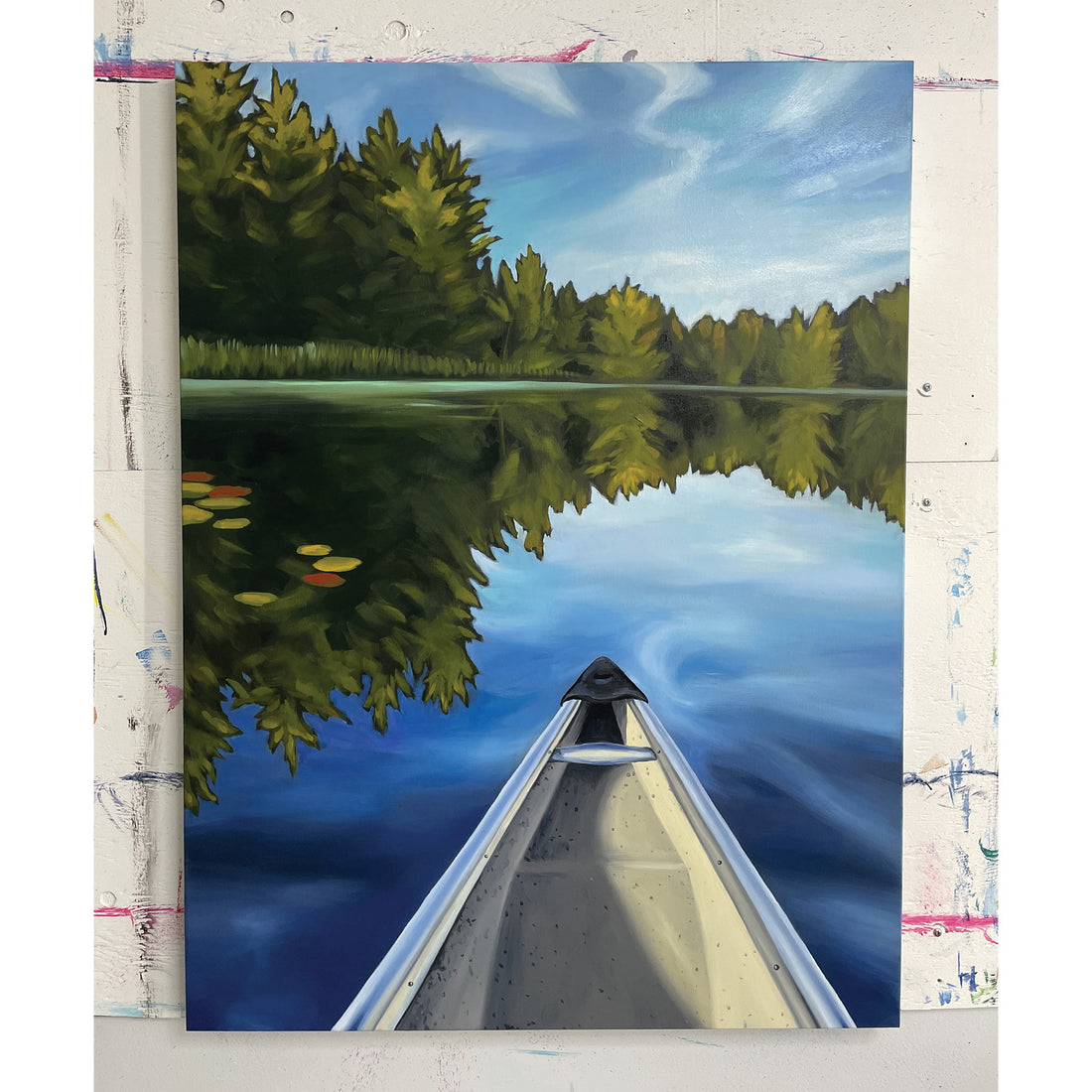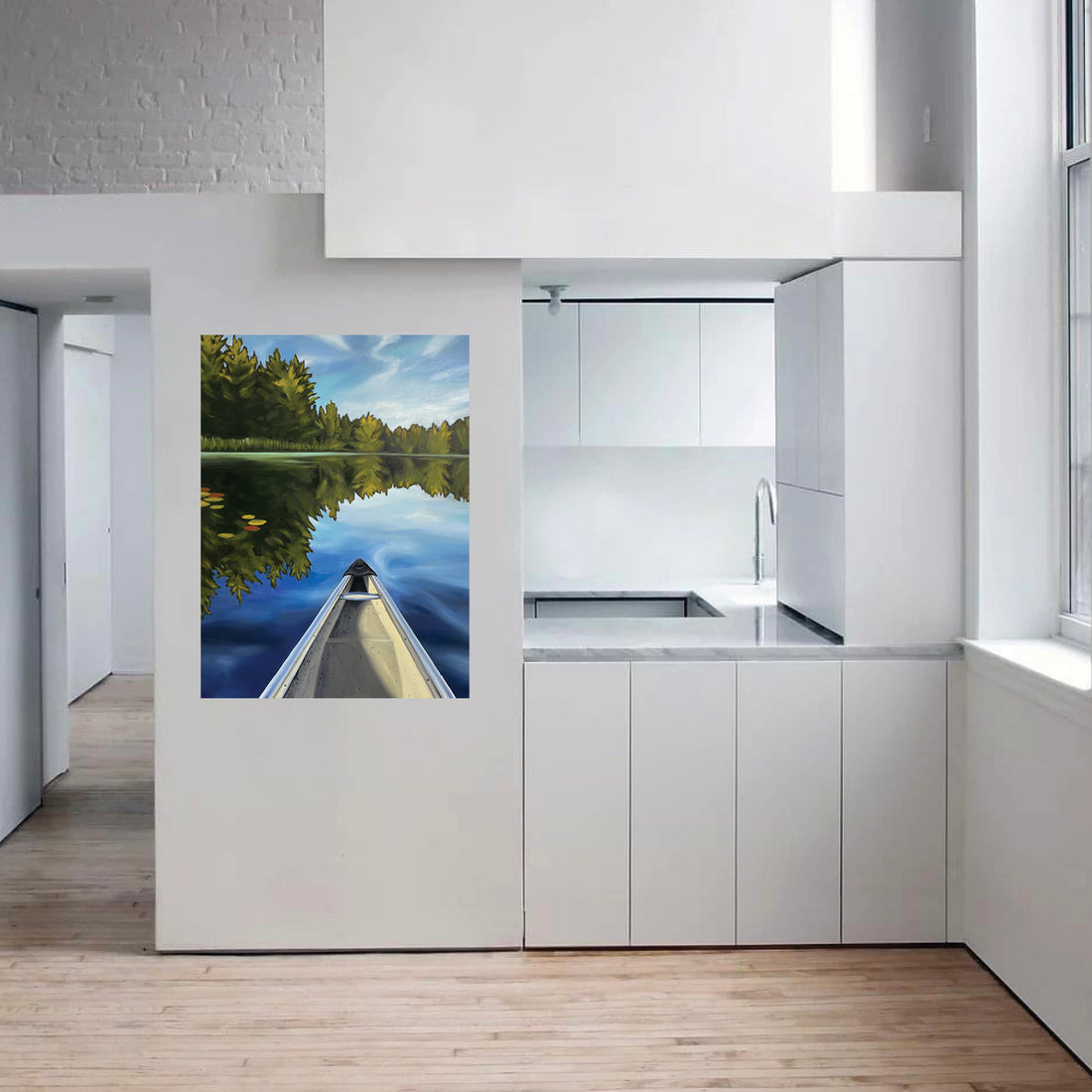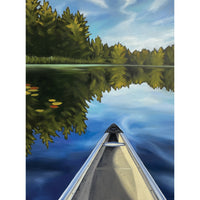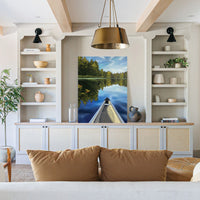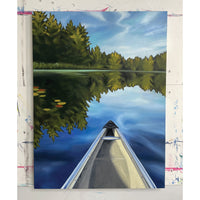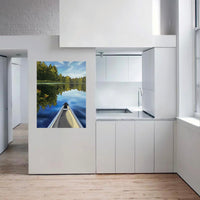 "View From Here" 40" x 30"
Oil on Canvas.
Perfect for any room of the home, this landscape artwork adds a personal touch to your home decor. Select a landscape that is meaningful to you!
"A view from the bow of the canoe never EVER gets old for me, even in the studio."
The inspiration for Toronto-based artist Marta Stares comes from her canoe and backcountry camping trips in Northern Ontario. During these remote excursions, she finds a deep sense of connection to water and land. 
The artwork is sold in perfect condition.
Includes signed certificate of authenticity.
Learn more about Shipping and more at Buyer's FAQ.