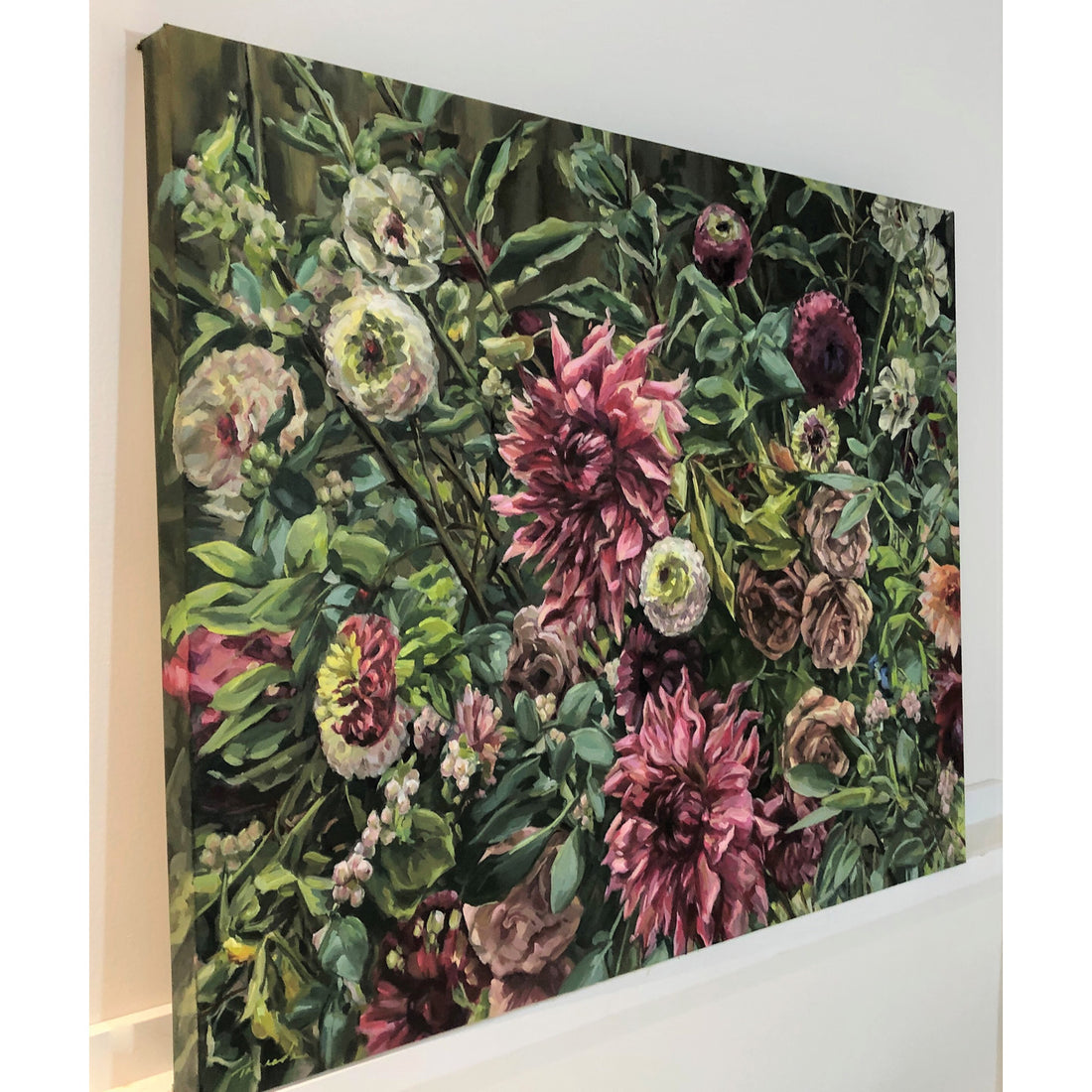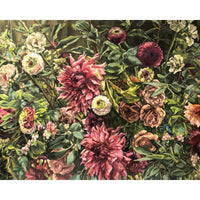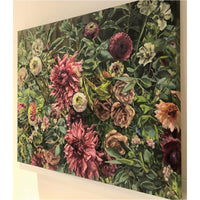 Oil on Canvas. 
"Wonderland" is a one of a kind painting. This floral still life exudes drama with its dark background and myriad display of flowers and lush foliage. It has the mood of an older Dutch floral still life but without all the careful posturing of objects. Full of life and energy, it tells a story about the bounties we find in nature, in our gardens and all around us in the summer season. The composition is informal, overflowing with abundance; arranged in a wild, erratic formation. The profusion of flowers and leaves in itself is excessive but the colours also add to the plethora. Wonderland is a feast for your eyes.
The erratic composition, the diversity of colours, flower types, leaf shapes and sizes implies a contemporary composition to a very traditional subject matter. Merging traditional and contemporary creates a new feel to something well established. It's messy but still gorgeous showing off what nature has to offer.
Tamanda Elia is an impressionist painter who lives and works in St. Catharines, Ontario. She primarily works with oil paint but varies her subject from landscape to still life. She has always been interested in Art and was credited with many awards and honours in Art in school.  After obtaining a Visual and Creative Arts in Design Diploma from Niagara College, she then headed off to Halifax to receive her Bachelor of Fine Arts in fine art from NSCAD University. After many years she is now an International artist selling works to private collections in Europe, Australia, the USA, and Canada.
The artwork is sold in perfect condition.
Includes signed certificate of authenticity.
Learn more about Shipping and more at Buyer's FAQ.